LIVE THE MIHOUB EXPERIENCE
"Art is a human being who creates and lets himself be crossed by the present moment, without a net and with all his guts."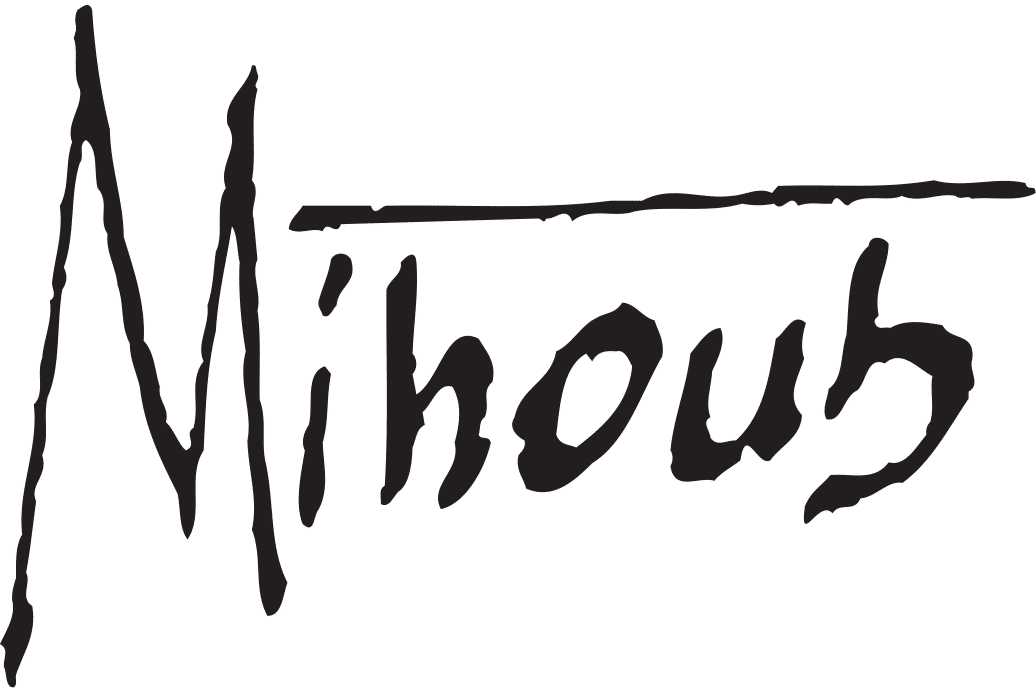 People are at the heart of creation.
The live started at the workshop, I never needed anyone to put pressure on me, I'm constantly on the razor's edge.
Each artworks is born of a creative urgency that requires a very intense state of concentration.
Even today, when I am alone in my cocoon, the rupture can occur until exhaustion, because nothing holds me back if I am not listening to my heart.
First collaboration with Pébéo for a live painting performance.
Live painting performance – Sm'Art 2022.
During a performance in public, the interaction with the spectators allows me to enter or leave a trance state. I enter my universe to free myself from the gaze of the observer and I leave it to share the good energies and rest my mind.
These back and forth between the real and the sensitive nourish and improve my painting.
The experience I acquired through the many live paintings done on behalf of Pébéo was very formative. I met a very varied "consumer" audience and met the expectations of major brands such as Cultura, Boesner France, Kreatima Stockolm and other independent stores in France and Europe.
I also represented the brand at major international fairs in Germany and the United States.
In 2019, I used live for the first time as a tool for personal promotion at a contemporary art fair.
The same year, I received an email from Éric asking me to create a painting live in his Parisian apartment, for the birthday of his wife Michèle. This will be my first private session, an intimate experience that will forge very strong bonds with my hosts.
Three years later, Fabrice contacted me to surprise his Wonder Woman, Pascale.
When she arrived at her surprise party, she did not expect to see me and to have such an experience.
I submitted my idea to her in two words and she trusted me immediately.
I then produced a work in his image, strong and sensitive, which today hangs in his living room and which reminds him every day of the incredible energy of this evening.
Live painting is part of me and I want to continue to have intimate experiences with my collectors.
If you wish to experience a private session, be aware that each request will be treated on a personal basis.
And if we are on the same wavelength and our agendas are in line, I would be delighted to connect my universe to yours.
Let's talk about it !
To create well, you have to know how to surround yourself. A big thank you to all those who have accompanied me for several years and who have allowed me to present my works with a quality service and always more demanding.
Framer: Art Plus Frame Vitrolles. Bespoke and personalized frames.
Color manufacturer: Pébéo France. Mat Pub acrylics, 4 Artist markers, bio pro resin, Pouring smoothing medium.
Fine arts supplies: Boesner Provence. 100% linen master canvases, sprays and markers.
Off-road consigliere: David Colomba.