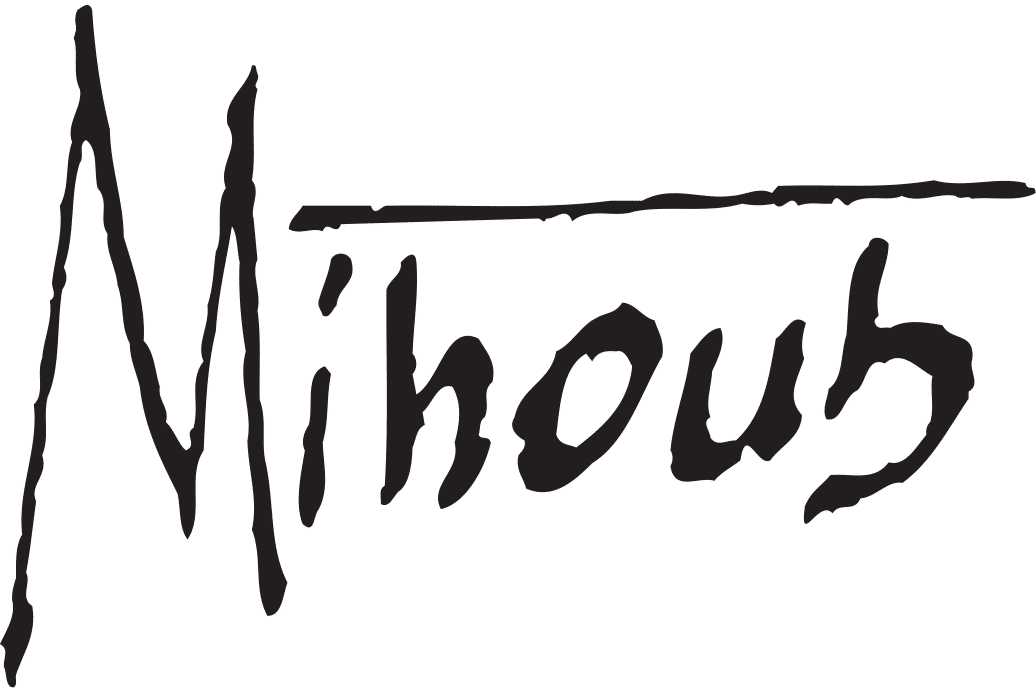 The workshop, living space.
My workshop is in Marseille, in the heart of the la Belle de Mai! The most cosmopolitan district of the city… Everything is true, nothing is expensive!
In my street was born the great César Baldaccini! He compressed tons of cars because he couldn't afford to cast bronze… A "necessary" innovation sublimated by the miracle of creation.
My painting allows me to access a state of inner peace, but the place also has an important role, to reach the right level of vibration. When I return to my cocoon, I am in the best environment, for my biggest fight… That of the soul.
My work motto: "Sometimes the best thing to do is to do nothing".
The space around the creation is as important as the realization itself. Each brushstroke on the canvas is sacred, it must be the fairest, the most balanced!
I am an artist crossed with a top athlete, who uses 50% of his time to regenerate good energies, physical and mental, to prepare and visualize his next performance. Every day I spend two hours in transport to come and create in Marseille.
My workshop is a laboratory where the products represent the material and the creative process, the spirit. The ideal refuge to synchronize my soul, the universe and the materials…
"I paint… As I breathe"
If my discovery of art was late, I knew immediately that I was inhabited by this new passion.
At first, my ego took over everything, I thought I had a super power, and everything I did seemed incredibly beautiful! However, for more than ten years, I was very poor … but very enthusiastic! No matter how others looked, that energy was stronger than anything… stronger than me. Spinoza said: "It was divinely written in my heart"
Mihoub is not a "blaze", it's my real name! Which means "the gift" in Arabic. And as Zizou says so well… Talent is good, but if you don't work on it, that's not everything.
One day, I finally accepted and understood that my gift was to allow myself to be influenced by divine creation.
So I worked. I no longer seek to do what I want, but with what I have. The different choices, the alternations of rhythm and all the actions follow one another at such a speed that reflection has no place. The ego puts itself at the service of the creator and I become a tool among tools, the extension of something bigger than my little person. It is this ability to connect that I decided to explore.
The story of Jean Todt, a former French rally co-driver who became director of Peugeot and then of Ferrari, reinforced my decision-making.
He deepened his area of expertise like no one before him, he transformed the job of co-driver and revolutionized the motor racing industry.
He also had the brilliant idea of collaborating with César Baldaccini…
Before being an artist, I am a researcher who uses painting as a means of exploring one's inner potential.
It is by developing this ability to produce works of art that resemble me from the inside, with ever greater rigor, that I have become the spectator of my own creation.
Today, words have regained an important place in my work, the curves of the letters join those of my wacky characters and give birth to a comic strip on canvas.
Depending on the universe in which I decide to travel, I set a technical framework and I let my imagination do the rest. The products are superimposed on each other, with their drying times, they guide the entire process of assembling the work. An expansion of my inner world, through an alchemical and artistic quest.
The surrealists were my first source of inspiration.
Jackson Pollock was also inspired by the surrealists and he "broken the ice" with his action painting. His works had an incredible consistency in his mind and on the canvas. He was the first artist to unconsciously develop an acceleration of his cognitive functions in the creative process.
Over time, the codes of contemporary art began to classify me in the art brut box.
Dubuffet gave a definition that could have corresponded to me during my first years of painting: "He who makes art brut does not know that he is making art". But I know that I make art and I prefer the quote from Socrates: "All I know is that I know nothing".
My inspirations are more and more philosophical and spiritual: Socrate, Carl Yung, Mathieu Ricard, Frédéric Lenoir, Spinoza, Eckart Tolle…
And I'm still fascinated by the work of painters like Soulages, Renoir, Vermeer, Van Gogh, Picasso, Basquiat, Munch… or even Cecily Brown and Georges Condo.
Today I can say that I am a conscious artist.
When I paint, my thoughts gradually fade away to give way to the creative flow of mindfulness. That's how I paint: I do and I let it happen, it's like a dance or a ballet, everything is in harmony at each stage of creation. What matters to me is what I feel when I work: directly connected to the soul of the world, I listen to my inner sonar.
A quest for absolute happiness that I translate on my canvases with humour, glory and beauty.
"My favorite canvas is the one I'm going to do!" Pierre Soulage.
The five universes that I present to you are the result of an analysis of my production over the past two years (about 100 canvases): they offer a global vision of my artistic style to date.
My work is in perpetual expansion, it remains identifiable, but I cannot say that I have arrived somewhere…
What matters is the journey… Isn't it?
With each new canvas, I seek to establish contact with the miracle of creation. To vary the pleasures and stimulate my creativity, I impose a technical framework on myself and I let go of the horses.
Sometimes I can't respect this framework and it then gives life to a new universe…
A work rich in colors, with backgrounds that contrast with the interiority of the work.
A black background where the colors stand out, the light emerging in the darkness.
In B&W, you have to make the nuances vibrate… With red, a heart symbol of hope.
A black and white surrounded by a dominant color, to awaken.
A universe often dedicated to performance, pure and raw, finished in the workshop.