"The child I was is very proud of the child I have become."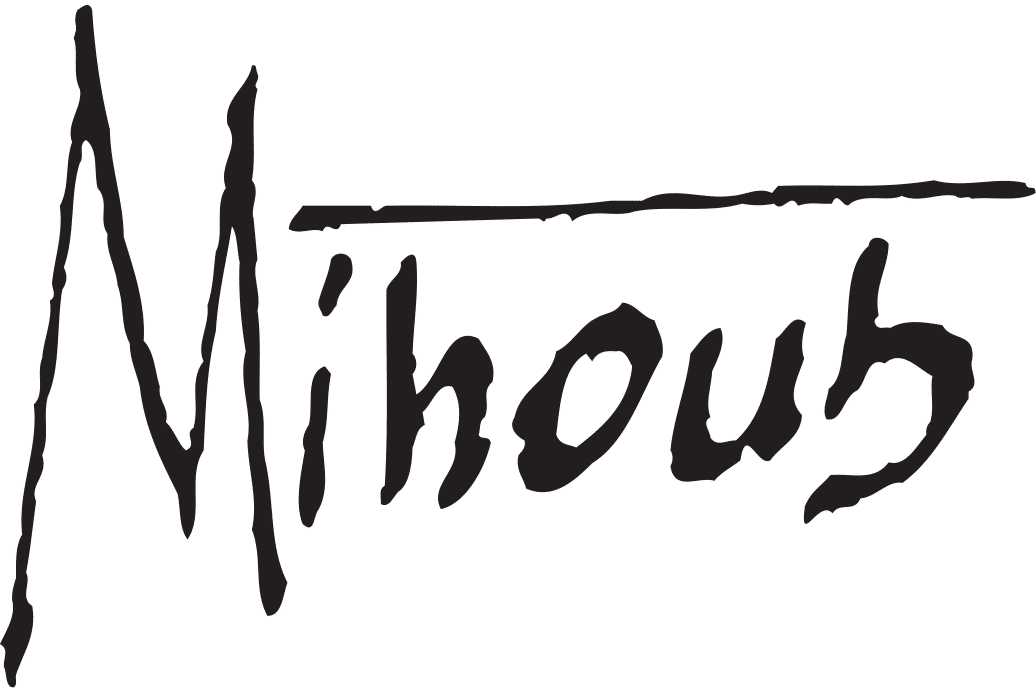 I was born on August 9, 1976, in Oran, Algeria. When I was one month old, my mother and I crossed the Mediterranean to join my father in the south of France.
I grew up in Morières-lès-Avignon, in an HLM in the city center, next to the church and the main square. On one of the buildings, there was a large mural, a big green tractor that represented the agricultural values of our small Provençal village.
In front of our building, there was a painter, Monsieur Ferréol, his wife was a friend of my mother. An adopted aunt, who gave us a beautiful watercolor…
Like all the little ones, I drew on all the walls of my room and when I was ten years old, my cousin, who is still my idol and a great designer, explained to me that what I was doing was not drawing but scribbling…
I grew up outside, under the sun and the plane trees, playing football on the market square or pétanque on the station forecourt. Life was sweet and colorful, we ran in the streets, we had shortcuts and hiding places, we ate organic food every day and we flirted with girls at the votive party or the firemen's ball.
In fact, with my friends we did everything… except art!
Growing up, I realized that I had hidden a lot of things in my life, starting with my first name.
And it was at the age of 25, at the end of the world, that I discovered who I really was.
My artistic career began in 2001 in San Francisco.
In search of new adventures and inspired by "The Alchemist" by Paolo Coehlo, I flew to the United States with 140 dollars in my pocket. I stayed there for five years.
Everything was majestic there: the trees, the Pacific Ocean, the avenues, the hamburgers, the shopping malls, the hippies, the Golden Gate Park… I took a big slap and it completely woke me up…
San Francisco opened my eyes and my heart and my perception of the world made a 360° turnaround.
My "Matrix" exploded and I shouted "My name is Mihoub!". I was finally free to be an artist.
I started by writing poems and participated in author readings (the slam of today), in one of the bookstores in North Beach, the City Light Book Store.
I relived my first film at the cinema, "The Circle of Dead Poets".
I had the fiber, but not yet the right tool…
By dint of wandering the streets to discover my destiny… I found the art galleries of Down Town, the surrealist movement and post-war expressionist abstraction.
As a symbol, my first drawings were made in the main square of downtown San Francisco, Union Square. And my first work is an interpretation of a young Tibetan monk photographed by Steve McCurry.
I trained with a big book by Picasso, I devoured the two manifestos of surrealism by André Breton and I began to take a very serious interest in the work of Jackson Pollock.
This incredible and very late discovery laid the foundations of my art…
In Joan of Arc mode, with unwavering wonder and faith, I set myself one rule, "Never stop believing".
When I returned to Europe in 2006, I went through
London
,
Barcelona
and finally
Marseille
.
In 2011, I was working as a salesperson and selling switchboards…but I was still passionate and active in my painting.
In 2014, when I told my story to the marketing manager of the paint manufacturer Pébéo, she was immediately seduced by the complementarity of my artistic background and my linguistic and commercial skills.
I started my collaboration with Pébéo with "Live Painting" performances in France and then all over the world.
Then, with the marketing, sales and laboratory departments, I participated in the design of innovative products, while continuing to develop unique techniques in my workshop.
This partnership was my first real springboard, it allowed me to professionalize myself and support my dream as an artist.
By handling all these products during all these years, the alchemist who lay dormant in me transformed lead into gold…
PBO is the chemical formula that gave its name to this French company that has existed for over 100 years and is still run by the same family.
In 2018, 17 years after my first stroke of the pencil, I started, always with the same writing, new techniques and a capital of confidence raised to 120%!!
It was in the alleys of Jourdan Park, in Aix en Provence, at the contemporary art fair Sm'Art, that I officially sold my first works.
At the end of 2019, the Artableaux gallery, based in Isle sur la Sorgue, spotted me and bought me a first painting, "Black". In the midst of the Covid crisis and for two years, the gallery sold my works, supported my coast and created value.
I made more than 80 artworks during this period.
In 2022, my work is selected for the first time by the prestigious contemporary art fair Lille Art Up. I am starting to open up to other partner galleries and my work continues to attract many collectors.
2023 is the year of the website, 20 years after buying the URL
mihoub.com
and creating my logo, but also the year when I joined the
Bel-Air Fine Art
group, in their gallery of Honfleur.
The story is on the way, my work continues to evolve and it is still in full swing.
To learn more about my artistic approach and my influences, I invite you to visit my universe.
To know my news, it's
here
!